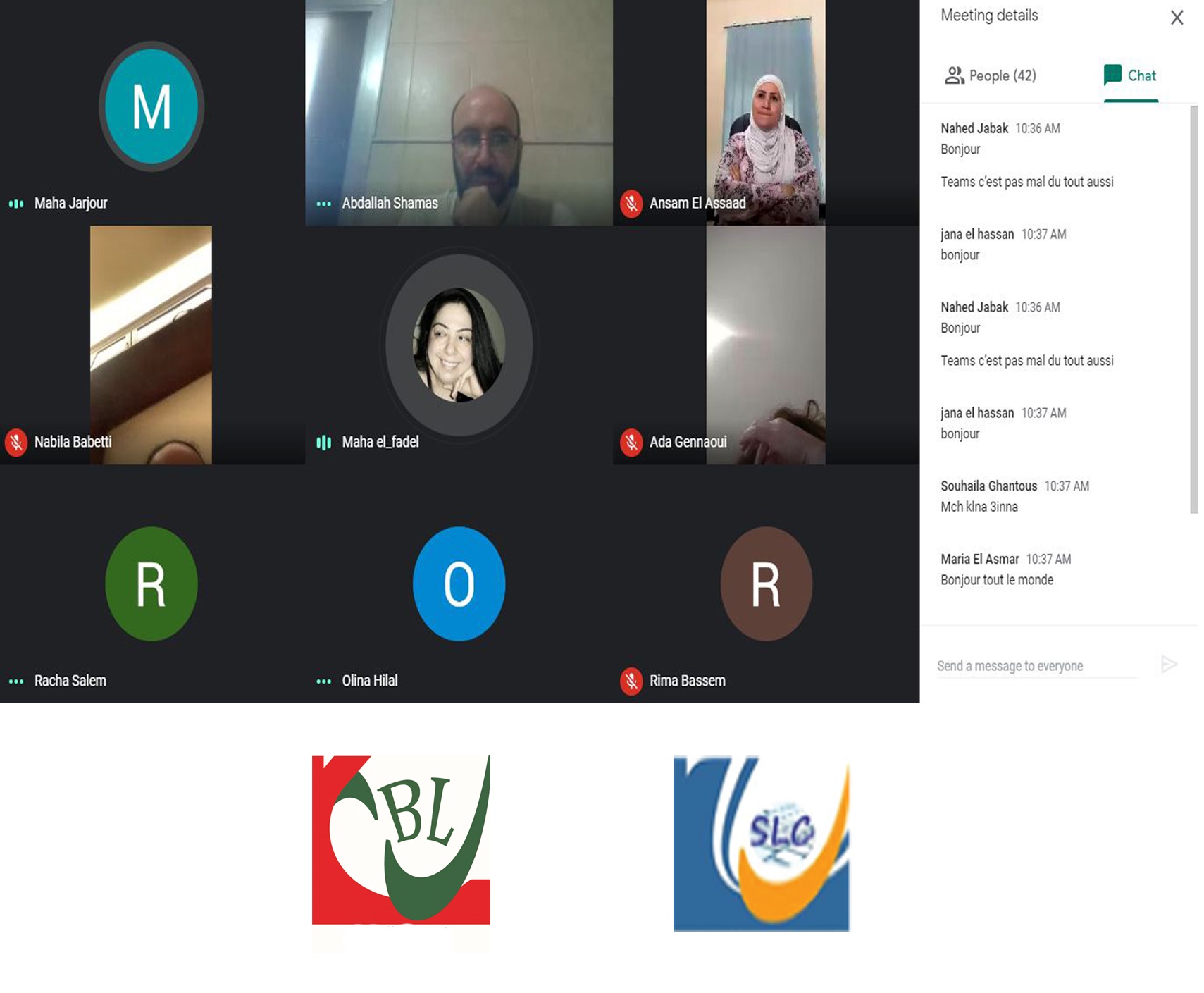 As part of the continuous professional development plan, the Lebanese University - Office of Foreign Language Coordination, in cooperation with the Center for Language Sciences & Communication of the Faculty of Letters & Human Sciences, organized two training sessions on 23-24 July 2020 for Arabic and French professors via Google Meet, provided by trainers Abdullah Chamas and Olina Hilal.
The two sessions aimed to enable the trainees to prepare tests and proceed to evaluation in teaching and distance learning process, and use a set of e-learning management programs.
These two sessions represent the beginning of cooperation on the levels of training and capacity development between the Office and the Center, and will be followed by future activities at several levels.