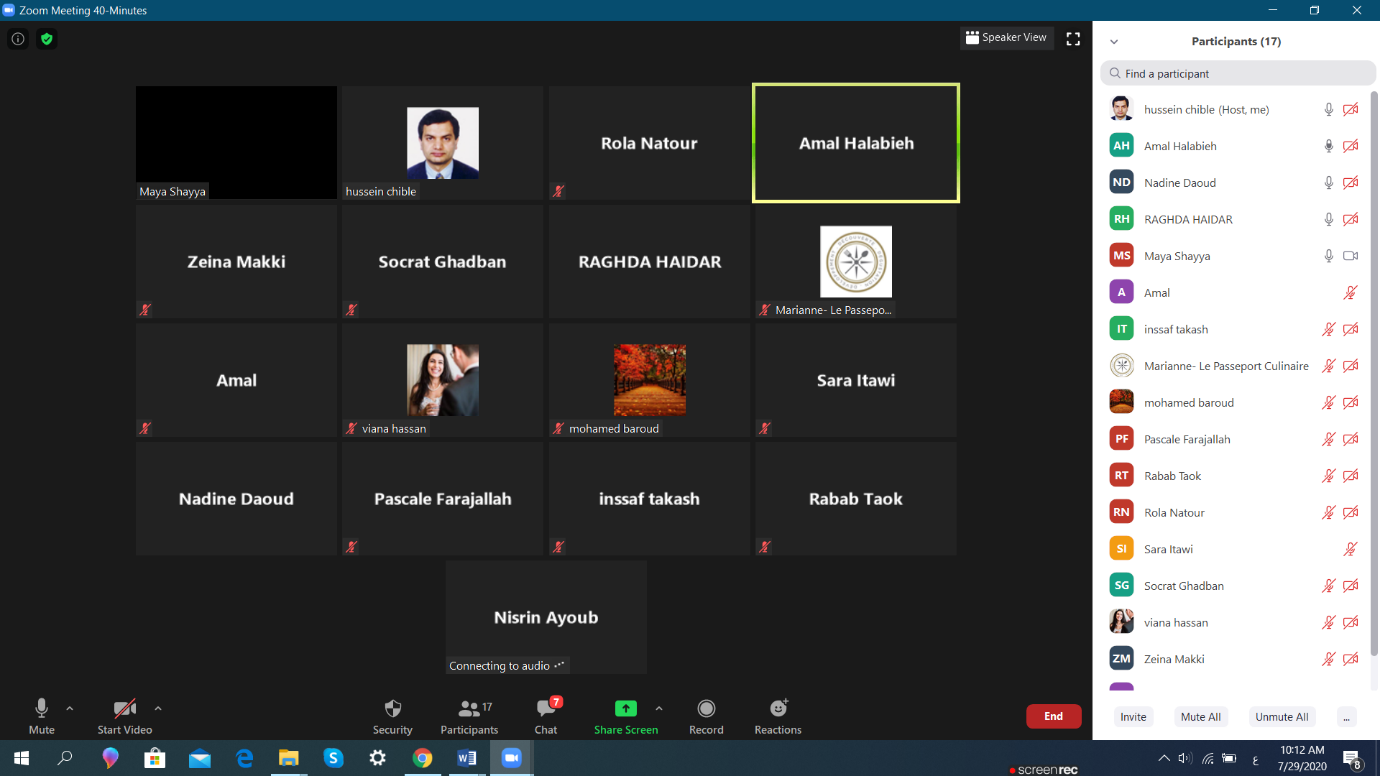 The Research, Documentation & Publishing Center at the Lebanese University - Faculty of Tourism & Hospitality Management organized on 29 July 2020 an online workshop via ZOOM to evaluate e-learning experience during the second semester of the academic year 2019-2020.
Professors of the Faculty participated in the workshop chaired by the Head of the center, Professor Hussein Shibli, and organized in cooperation with the heads of the seminars and conferences committee, Dr. Raghda Haider and Dr. Amal Al-Kurdi.
During the workshop, each professor presented his experience in e-learning and discussed the pros, cons, problems and how to use the best teaching methods to develop this process.
The participants discussed the mechanism for conducting remote continuous evaluation and suggested ideas related to enhancing interaction with students during the remote lectures.