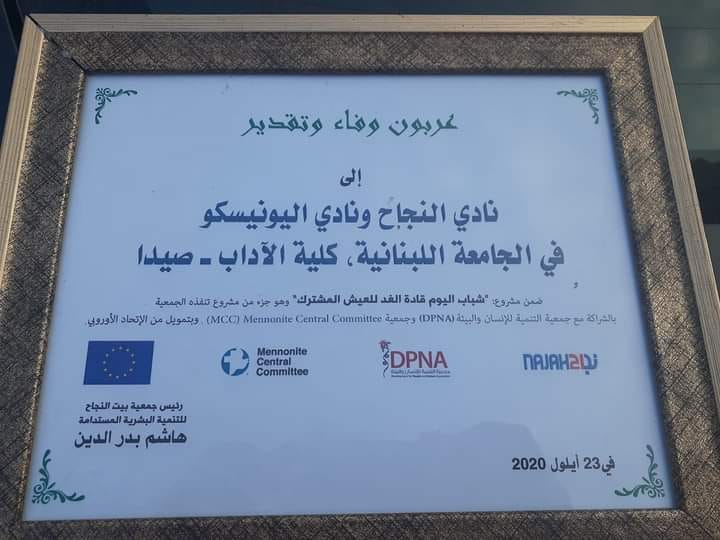 Dr. Hashem Badr Al-Din, President of "Beat Al Najah Society for Sustainable Human Development, granted the UNESCO Club at the Faculty of Letters & Human Sciences (Branch 5) of the Lebanese University, an honorary trophy in appreciation of the efforts made in serving sustainable development goals and the scientific and cultural activities organized under the supervision of Dr. Nassif Nehme, Head of the Club and Branch Director.
The club shared the honorary shield given on 23 September 2020, with Al-Najah Club of the Society for their joint participation in the implementation of the project "Today's Youth, Tomorrow's Leaders for Coexistence" in partnership with the Development for People and Nature Association (DPNA) and the Mennonite Central Committee, funded by the European Union.
The project aimed at developing legal awareness among youth and enhancing their peaceful approach to change by providing them with modern leadership change processes that achieve sustainable development in all fields.