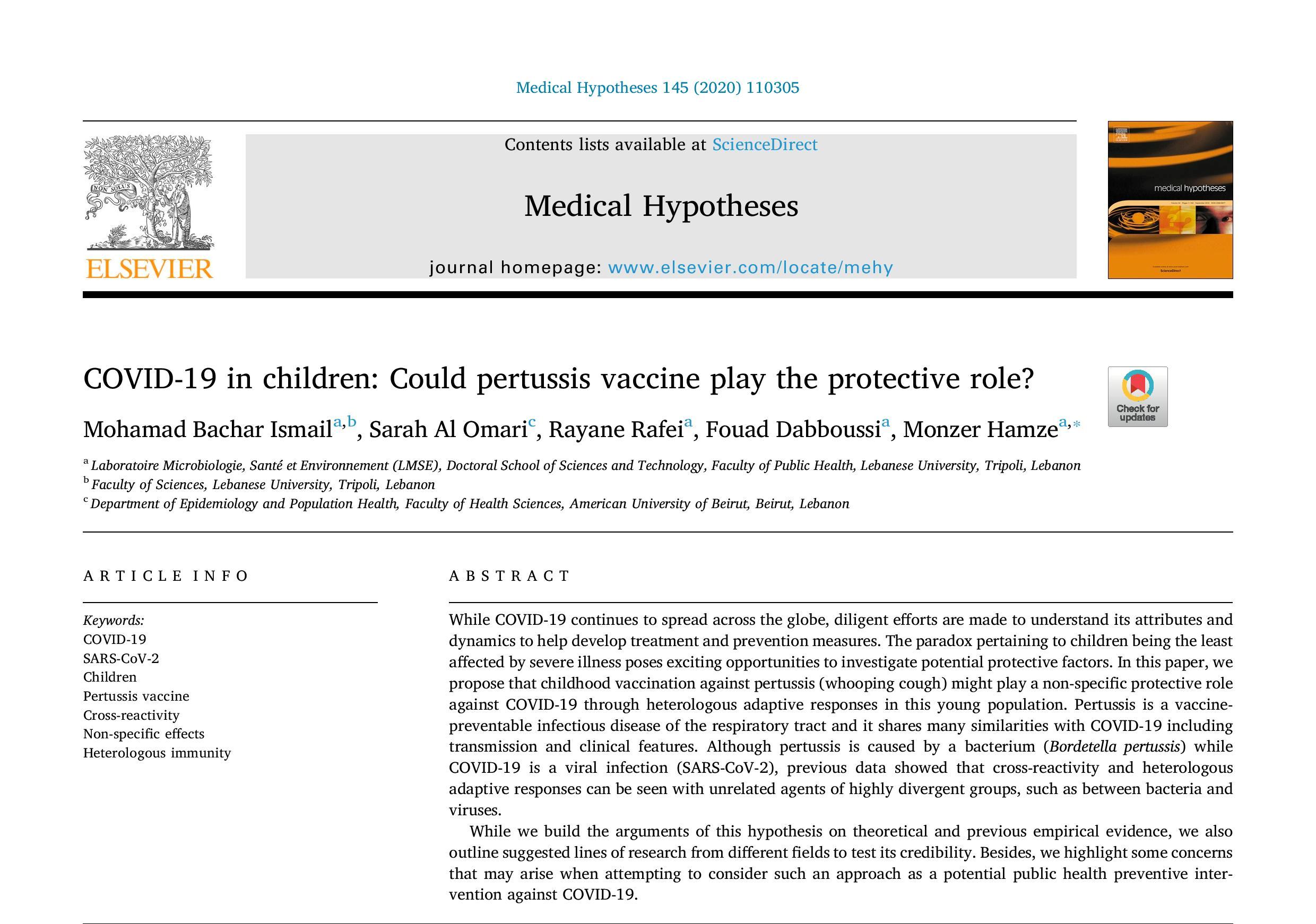 The international journal "Medical Hypotheses" published a medical article prepared by a group of researchers in the Laboratory of Microbiology of Health and Environment of the Doctoral School of Science and Technology and the Faculty of Public Health at the Lebanese University.
The published article is a scientific theory based on the assumption of an effective role for the pertussis vaccine (whooping cough) in protecting children from Coronavirus. The researchers presented data supporting this hypothesis, in addition to means that can help in evaluating and confirming what has been proposed under the following "COVID-19 in children: Could pertussis vaccine play the protective role?"
The research team of the Lebanese University consisted of Dr. Bachar Ismail, Dr. Rayan Rafihi, Dr. Fouad Dabbousi and Dr. Mounzir Hamza, in addition to Sarah Al-Omari, a graduate of the Master of Infectious Diseases at the Faculty of Public Health and a current PhD student at the American University of Beirut.
The researchers consider that their hypothesis may constitute an additional building block in uncovering the mystery surrounding the impact of coronavirus on children and studying the possible roles of some vaccines in protecting them from the infection.