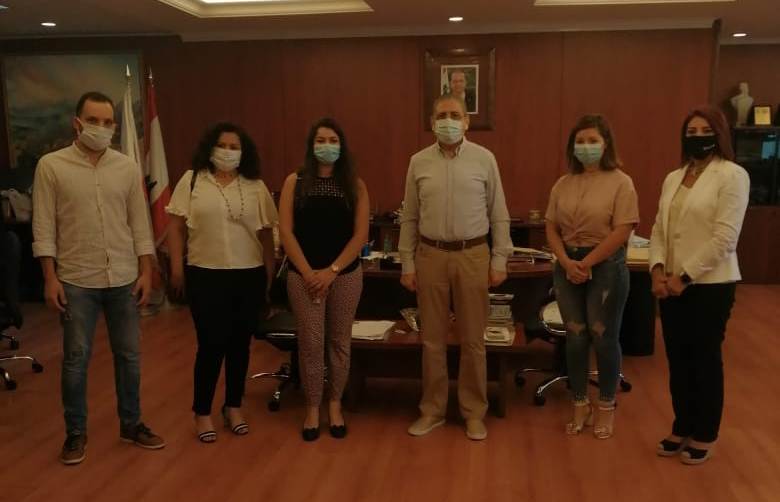 On 6 October 2020, the President of the Lebanese University (LU), Prof. Fouad Ayoub, received a delegation of the "Nehna Haddak" initiative launched by the Department of Psychology at the Faculty of Letters & Human Sciences (FLHS), under the supervision of Prof. Rasha Tadmouri.
The delegation presented to Prof. Ayoub the creation of the "Nehna Haddak Application" which will be registered in the name of the University. First of its kind at the regional level, in the field of mental health service delivery, this idea won the 1st edition of the "Regional Competition for Entrepreneurship in the Francophone Universities" in July 2020.
The delegation included psychology students: Hussein Hamieh (project initiator), Layal Hanna, Reem Fawaz, and Dima El Souki.
It should be noted that the "Nehna Haddak" initiative, which joined the Lebanese University Task Force (LUTF) and is composed of a group of volunteers, was launched after the COVID-19 pandemic and is taking care of the Beirut blast victims.