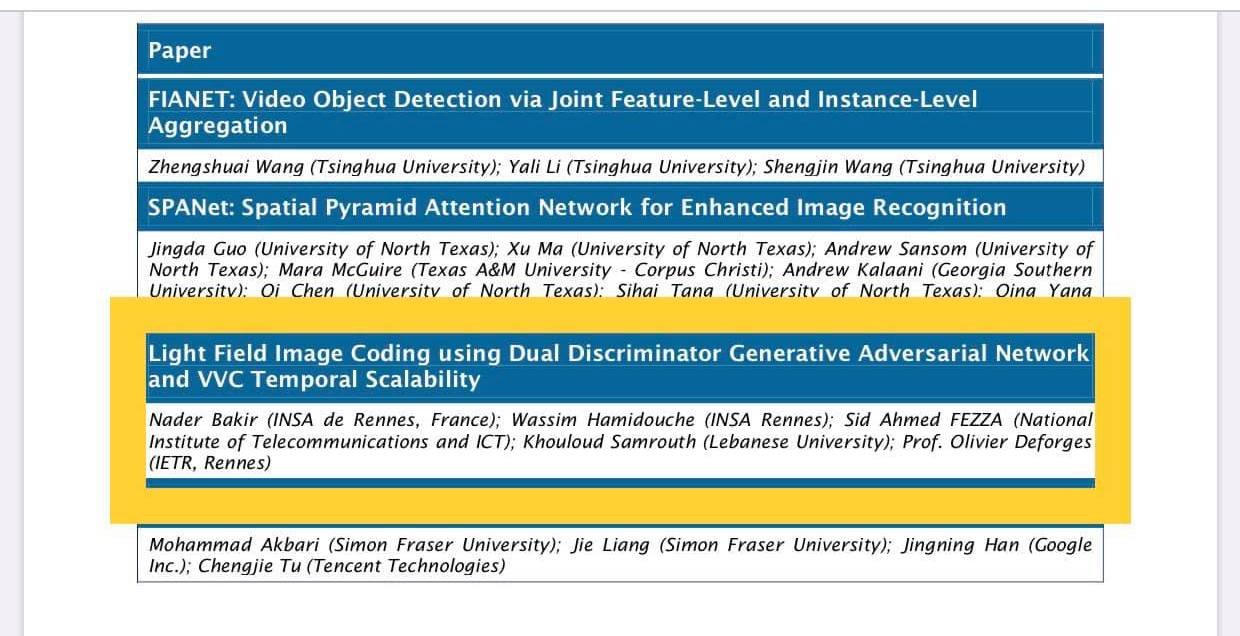 The IEEE International Conference on Multimedia & Expo (ICME 2020) held virtually between 6-10 July 2020 in London, UK, selected a research paper prepared by Dr. Nader Bakir and Dr. Kholoud Al-Samrout from the Faculty of Economics & Business Administration (Branch 3) as one of the most important research papers.
In cooperation with the National Institute of Applied Sciences (INSA Rennes), Dr. Bakir and Dr. Al-Samrout raised the issue of multidimensional image processing with the support of advanced neural networks and time dilation in a research entitled "Light Field Image Coding using D2GAN and VVC Temporal Scalability".
The research deals with one of the most difficult problems that users of multi-dimensional digital images face, especially as the largest number of universities and companies use the digital world and the World Wide Web.
Dr. Bakir and Dr. Al-Samrout rely on the use of the neural network to try to devise complex relationships between images, with the aim of reducing the volume of information in digital images exchanged between several parties, while maintaining the highest possible quality of a multidimensional image group.
ICME 2020 is considered one of the leading global conferences in the field of multimedia, and aims to promote the exchange of the latest developments in media technologies, systems and applications from a research and development perspective. Since 2005, the conference and exhibition affiliated thereto has attracted thousands of participants from countries around the world, displaying the latest research and industries in the field of digital technology.