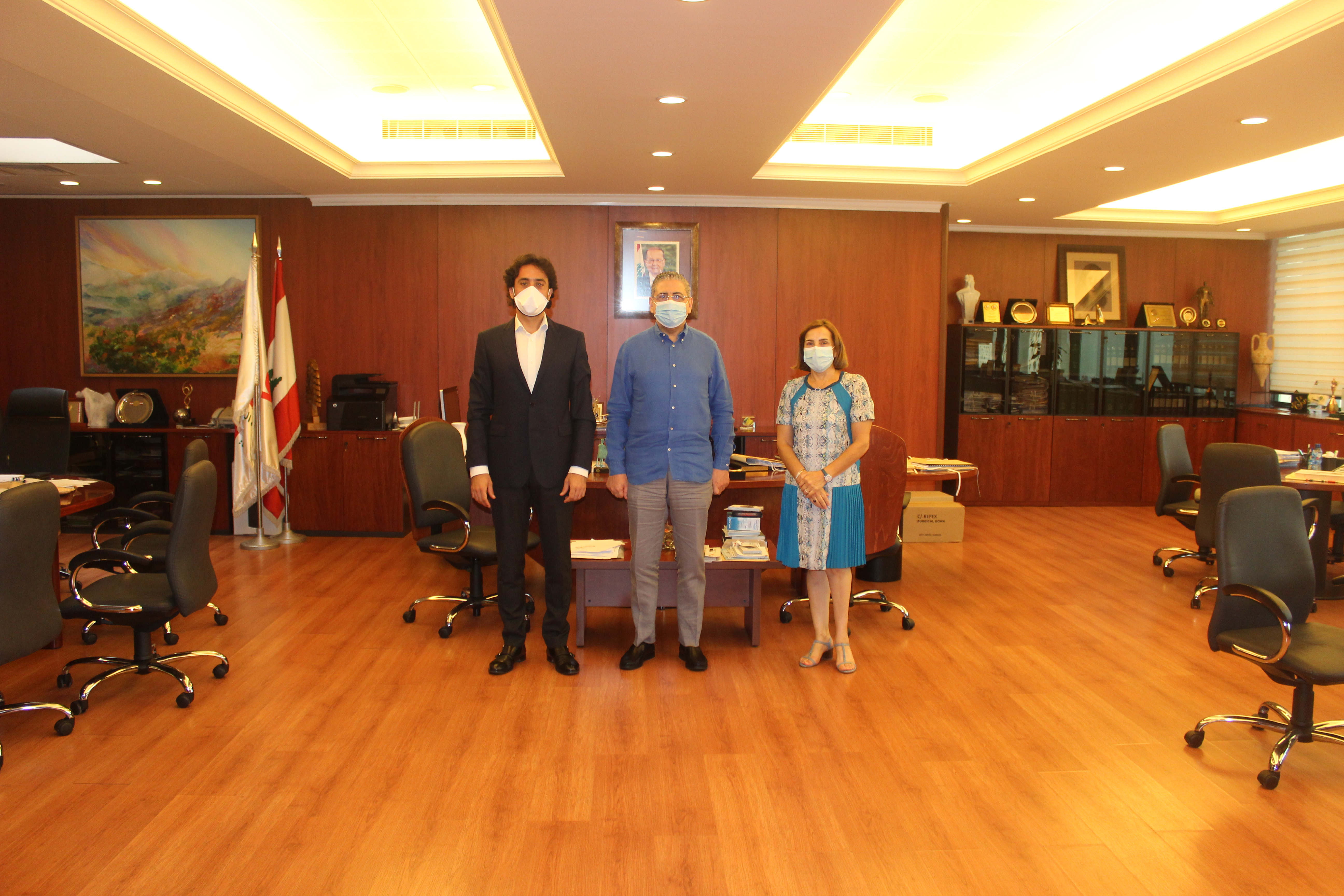 The President of the Lebanese University, Prof. Fouad Ayoub, received in his office at the Central Administration on 28 October 2020, Dr. Nadi Howayek, Scientific & Educational Advisor to the French Ministry for Higher Education, Research and Innovation, in the presence of Prof. Zainab Saad, Coordinator of International Relations Office at the Lebanese University.
The parties discussed issues of digital education and remote training and the importance of developing a mechanism to implement and support digital programs and provide related assistance, in implementation of recommendations issued by French President Emmanuel Macron regarding support for Lebanese higher education in various specializations, including digital higher education.
President Ayoub and Dr. Howayek emphasized the necessity of activating the working mechanism of the "Connected Campus" platform proposed to be put into implementation by the French Ministry of Education in the higher education sector in Lebanon, especially in light of the current economic and health crisis and the repercussions resulting from the Beirut Port blast.