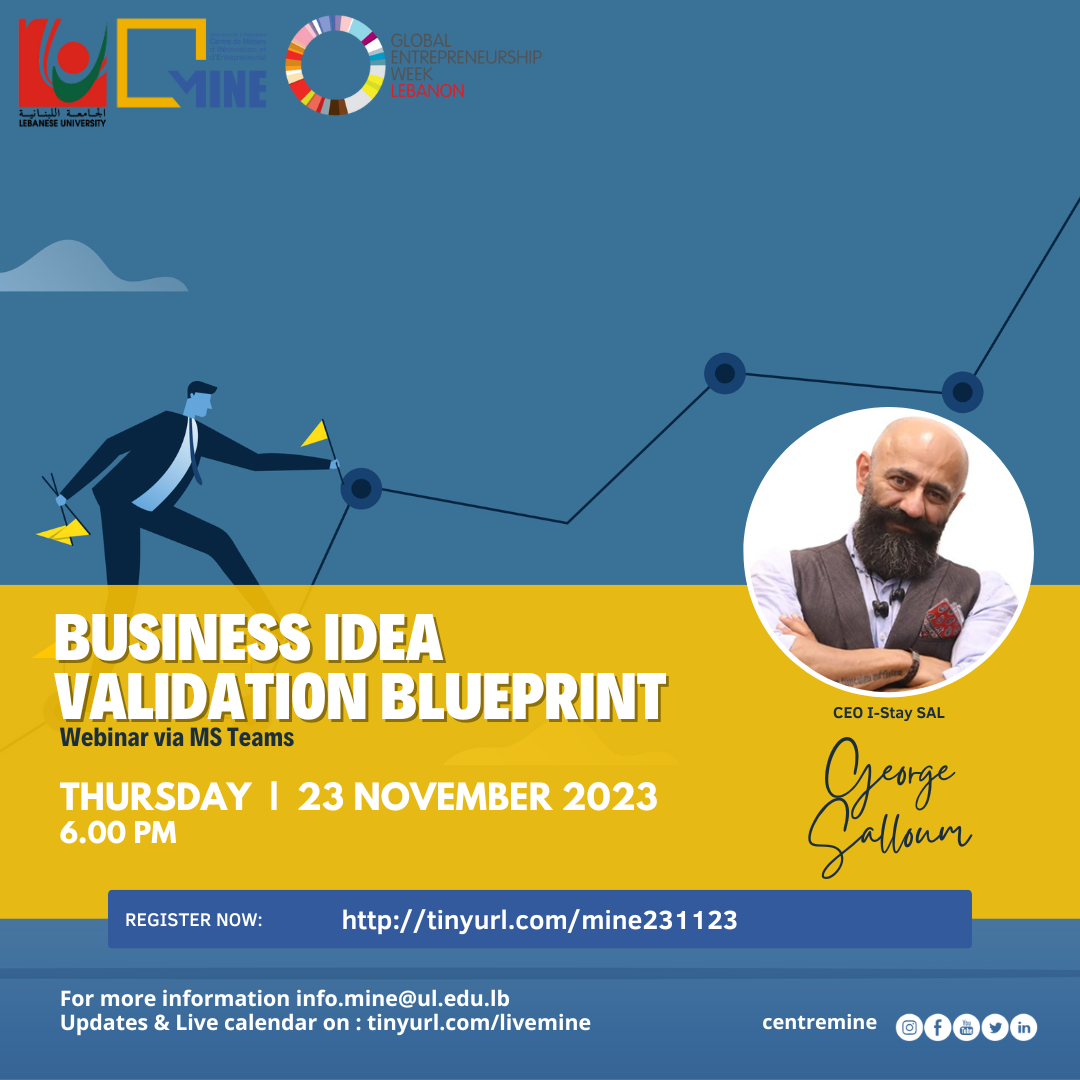 Ready to turn your business idea into reality?
Join us for the Business Idea Validation Blueprint Webinar during Global Entrepreneurship Week! Gain insights, tips, and strategies to validate your ideas and set your entrepreneurial journey on the path to success.
Delivered by Mr. George Salloum, CEO of I-Stay SAL, this webinar promises a unique perspective from an experienced entrepreneur who has successfully navigated the challenges of bringing ideas to life. Don't miss the opportunity to take the first steps towards making your business dreams a reality.
Date: Thursday 23 November 2023
Time: 6:00 PM till 8:00 PM
Platform: MS Teams
Certificate available
Register Now at: https://tinyurl.com/mine231123