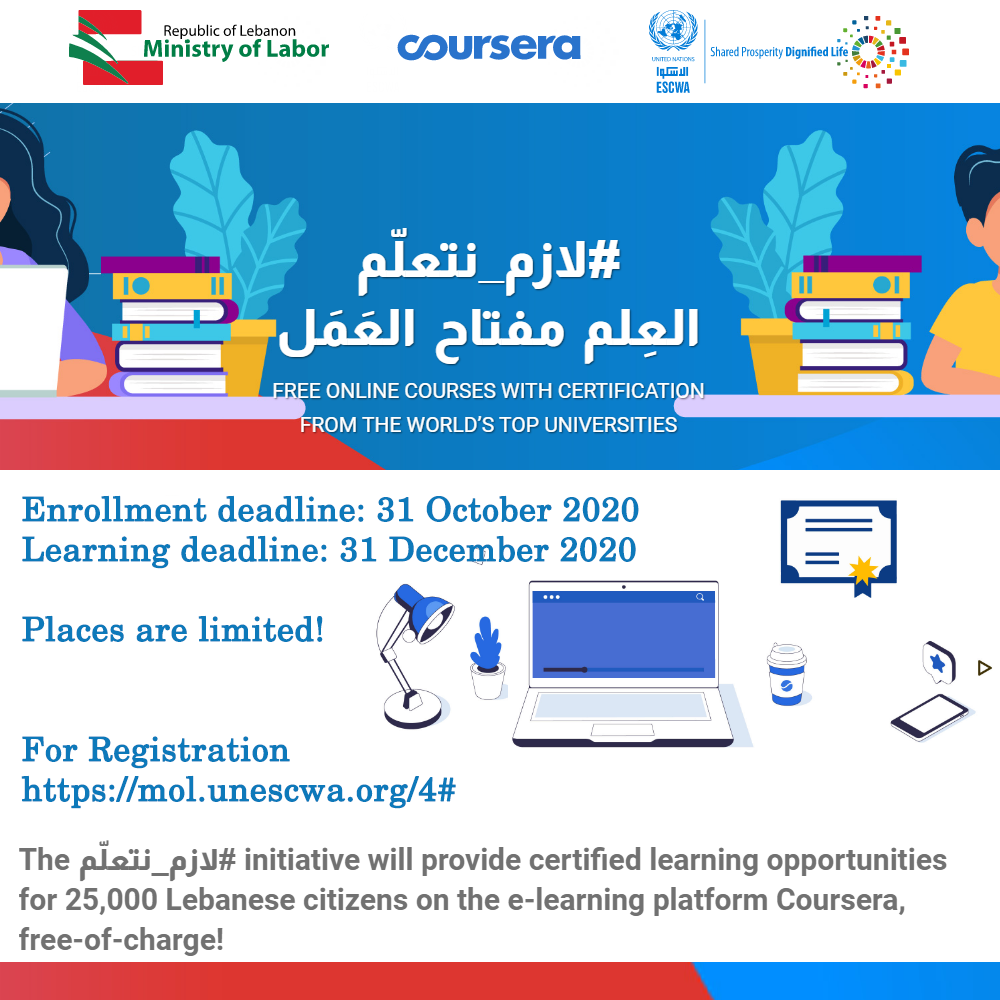 The Ministry of Labor of Lebanon & the United Nations Economic and Social Commission for Western Asia (ESCWA) are partnering up with Coursera, the lead platform for online learning, to provide Lebanese citizens with a transformative learning experience that can empower and enable them to transform crises into opportunities.
The لازم_نتعلّم# initiative will provide certified learning opportunities for 25,000 Lebanese citizens on the e-learning platform Coursera, free-of-charge!
The platform offers more than 3,000 cutting edge courses with certification, taught by top instructors from the world's leading universities and organizations. This opportunity will open the door for you to pursue a learning path that can drive positive change in your personal and career development:
· Master the most in-demand technology and business skills to excel in your role.
· Enjoy an engaging and interactive learning experience with leading instructors.
· Work at your own pace with bite-sized sessions and a self-paced learning model.
· Earn university-accredited certifications in industry-vetted disciplines.
Enrollment deadline: 31 October 2020.
Learning deadline: 31 December 2020.
N.B. Places are limited!
Online registration on https://mol.unescwa.org/#4