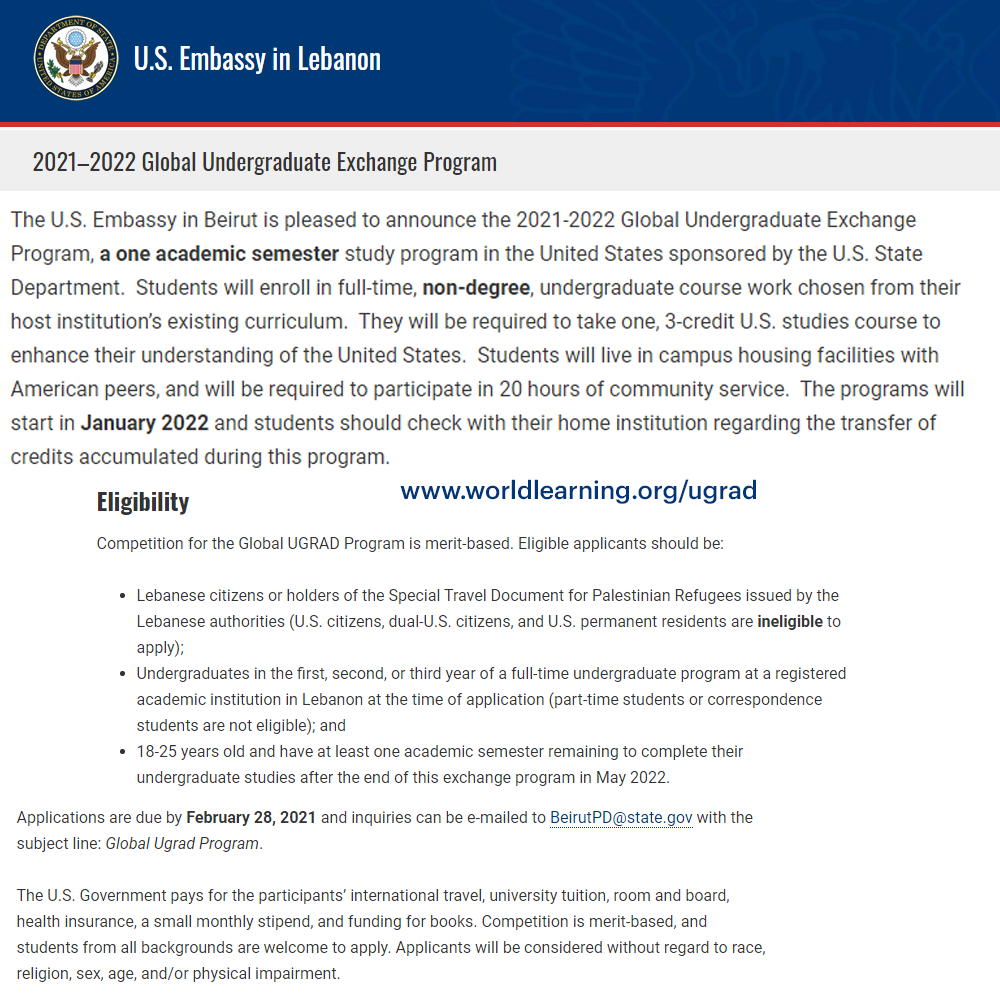 The U.S. Embassy in Beirut has announced the 2021-2022 Global Undergraduate Exchange Program. The Global Undergraduate Exchange Program is for undergraduate students to spend an academic semester in the United States starting in January 2022. Participants will attend courses from their majors and take part in various cultural and community service activities. The deadline to submit applications is February 28, 2021 and more information and the application link are available on the embassy website at: https://lb.usembassy.gov/2021-2022-global-undergraduate-exchange-program/
Interested students can email BeirutPD@state.gov with the subject line: Global Ugrad Program should they have any question.
The U.S. Government will pay for all major expenses, including roundtrip airfare, shared accommodation during the program, meals and health insurance.