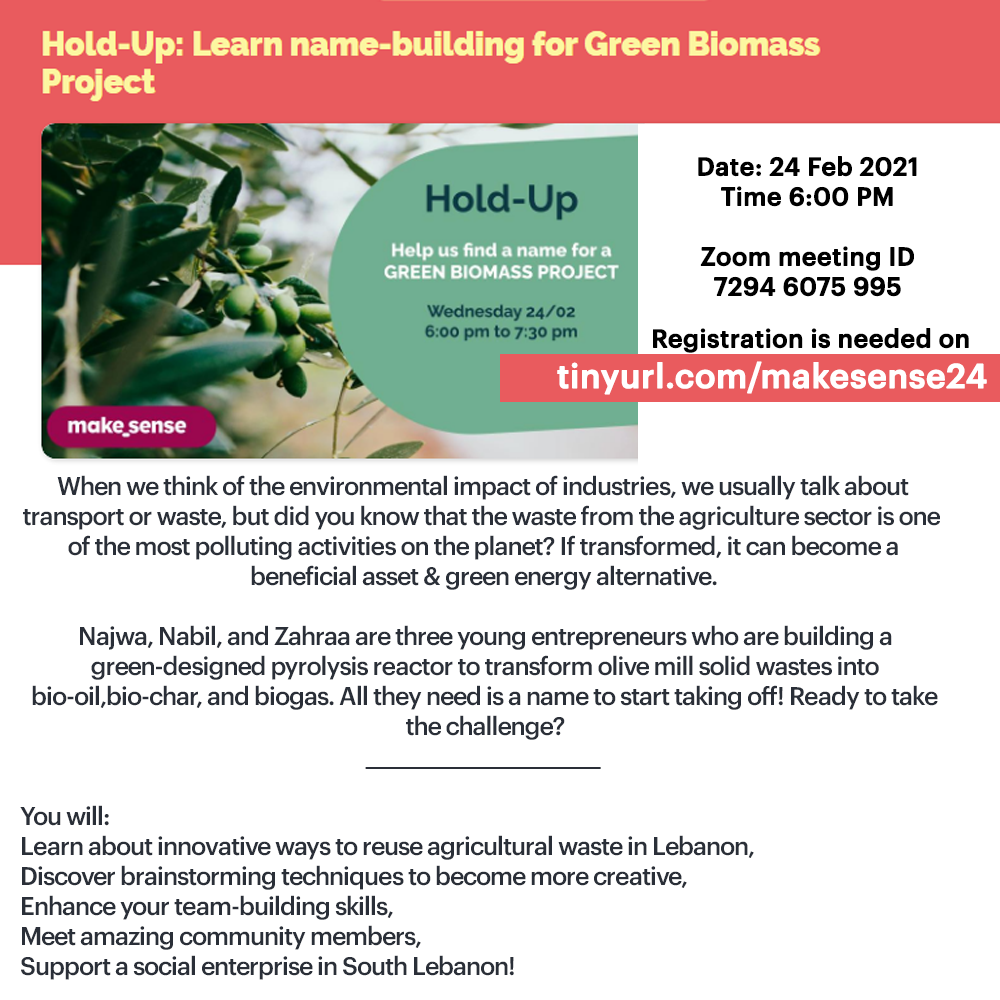 Centre MINE proudly invites you to Hold-Up: Learn name-building for Green Biomass Project
Date 24 Feb 2021 at 6:00 PM
Registration is needed on
https://tinyurl.com/makesense24
When we think of the environmental impact of industries, we usually talk about transport or waste, but did you know that the waste from the agriculture sector is one of the most polluting activities on the planet? If transformed, it can become a beneficial asset & green energy alternative.
Najwa, Nabil, and Zahraa are three young entrepreneurs who are building a green-designed pyrolysis reactor to transform olive mill solid wastes into bio-oil, bio-char, and biogas. All they need is a name to start taking off! Ready to take the challenge?
Zoom link: https://zoom.us/j/99560757294
Meeting ID: 995 6075 7294
Join the Hold-Up to learn about Naming Technics!
You will:
· Learn about innovative ways to reuse agricultural waste in Lebanon
· Discover brainstorming techniques to become more creative
· Enhance your team-building skills
· Meet amazing community members
· Support a social enterprise in South Lebanon!
Join us!