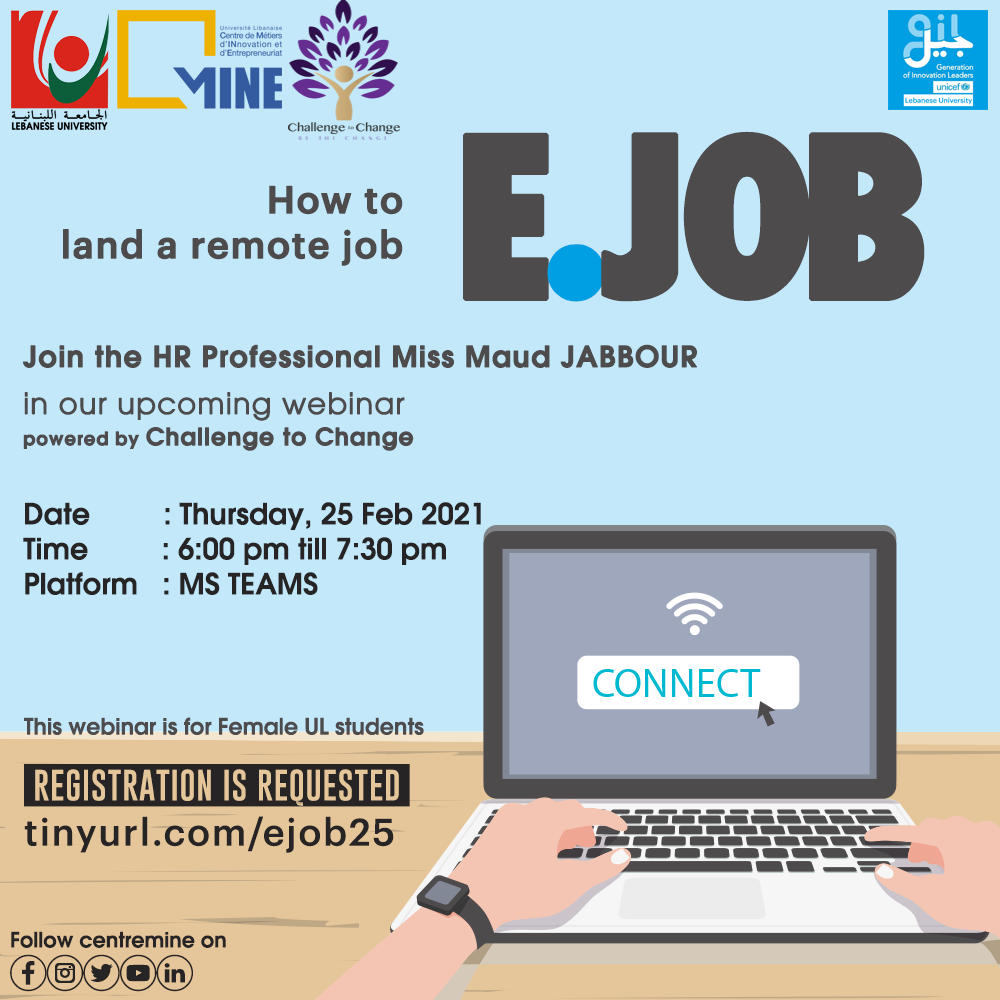 Centre MINE & GIL North invites LU students to the online webinar "E.JOB"
How to land a remote JOB?
Powered by Challenge to Change,
Delivered by the HR Specialist, Miss Maud Jabbour
Date: Thursday Feb 25th, 2021
Time: from 6:00 PM till 7:30 PM
Platform: Ms Teams
Places are limited, do not register if you won't attend
Online registration is needed before Wednesday 24 Feb on https://tinyurl.com/ejob25
Webinar's content:
1. Testimonial: Employer
2. What is a remote job?
3. What do you need to perform a remote job?
4. What are the type of jobs that can be done remotely?
5. What are the platforms that post remote jobs?
6. What do you need to register on these platforms? CV - LinkedIn - Virtual Interview
7. What are the required skills to perform a remote job?
8. What are the advantages and disadvantages of remote work?
9. How can you mentally prepare to work from home everyday?
10. Testimonial: remote worker
11. Online assignments
12. Q&A