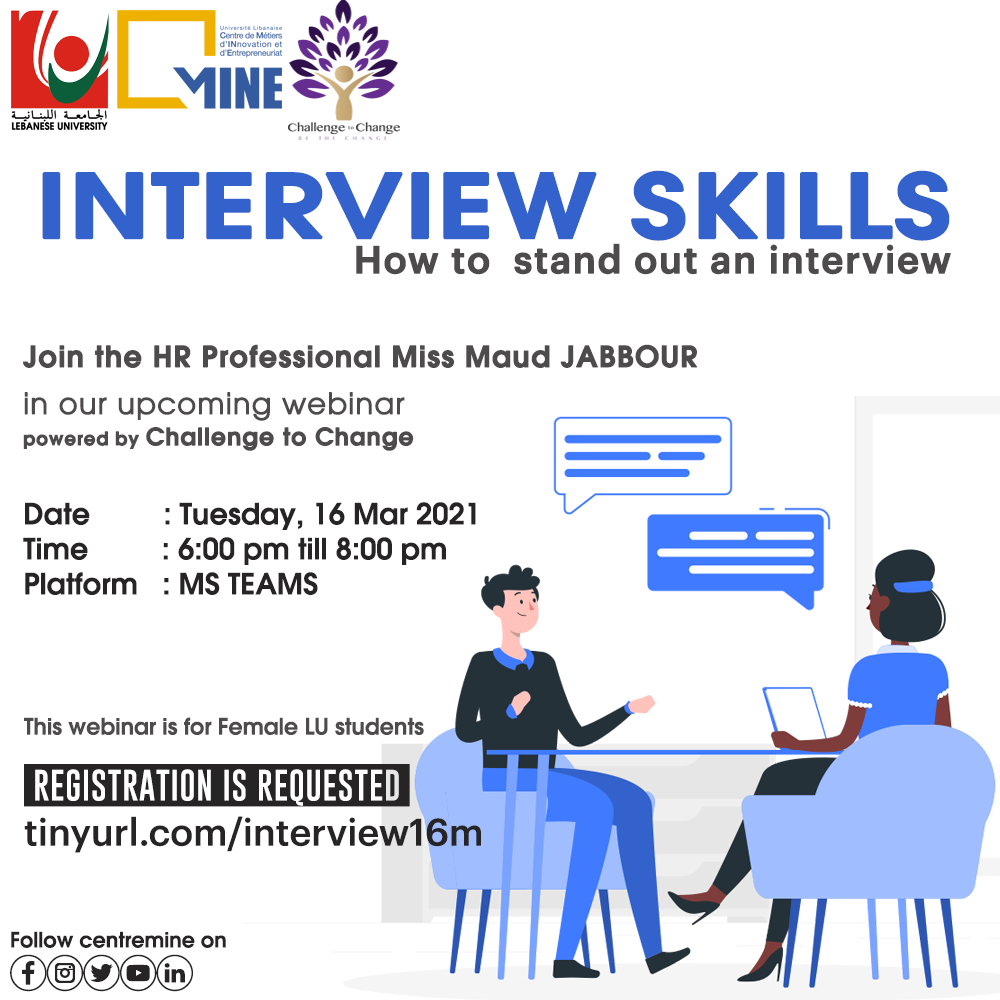 Centre MINE proudly invites you to the next webinar "Interview Skills"
Delivered by the HR Specialist, Miss Maud Jabbour
Powered by Challenge to Change
Date: Tuesday, 16 Mar 2021
Time: 6:00 pm till 8:00 pm
Platform: MS TEAMS
This webinar is for Female UL students
PLACES ARE LIMITED, do not register if you won't attend
Online registration is needed as soon as possible
https://tinyurl.com/interview16m
Webinar Content:
1. Definition of an interview
2. What are the type of interviews: face to face V/S virtual interview
3. How to perform an interview (face to face/virtual)
4. How to promote your skills in a job interview?
5. The importance of body language in interviews
6. Interviews tips
7. What are the types of questions used by recruiters/employers?
8. Interviews role plays (exercise)
9. What employers expect from the interviewee (candidate)?
10. Questions & Answers