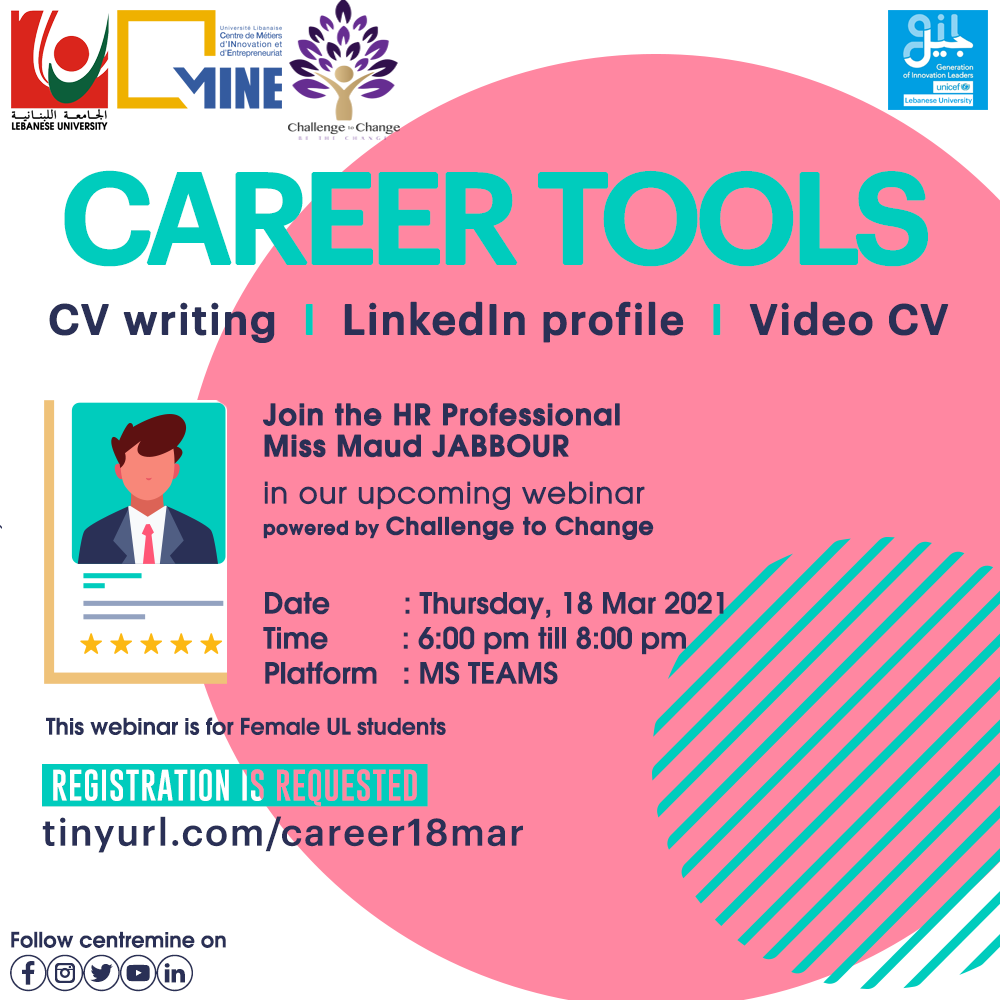 Centre MINE & GIL North invite you to the online webinar "Career Tools".
Powered by Challenge to Change,
Delivered by the HR Specialist, Miss Maud Jabbour
Date: Thursday March 18, 2021
Time: from 6:00 PM till 8:00 PM
Platform: Ms Teams
Places are limited, do not register if you won't attend
Online registration is needed on https://tinyurl.com/career18mar
Webinar's content:
1. How to optimize your CV?
2. How to create a LinkedIn profile?
3. Why video resumes are on the rise?
4. Definition of a Video CV
5. Difference between a traditional CV and Video CV
6. What do you need to perform a Video CV?
7. Video Script Outline
8. Video CV Tips
9. What are the skills that employers can assess in a video CV?
10. What are the platforms that you can use to develop your video CV?
11. Where you can post your video CV?
12. Video CV examples
13. Exercise: write a video CV script and prepare a video CV (30 - 90) seconds
14. Video CV advantages and disadvantages
15. Questions & Answers