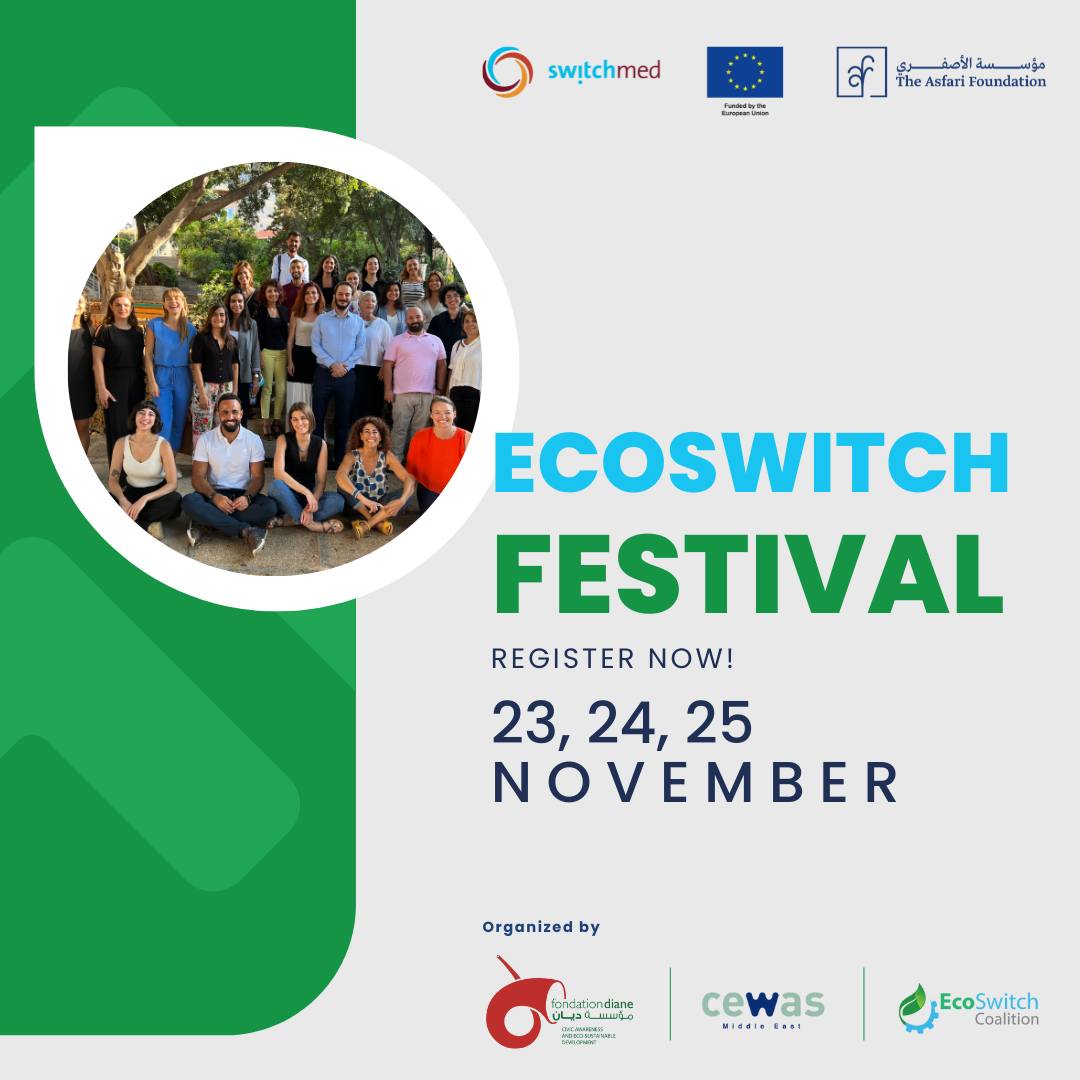 The EcoSwitch Coalition is very pleased to announce the second annual EcoSwitch Festival !
The three-day event aims to introduce sustainable entrepreneurs in Lebanon to the EcoSwitch Coalition. We will highlight how we are supporting you, link you to partners and experts, transfer knowledge useful for enterprises, provide a space for networking with like-minded eco-oriented entrepreneurs, and have fun while doing so!
Interested? Join us virtually on November 23 and 24, and in-person at the Beirut Digital District on November 25!
To participate: