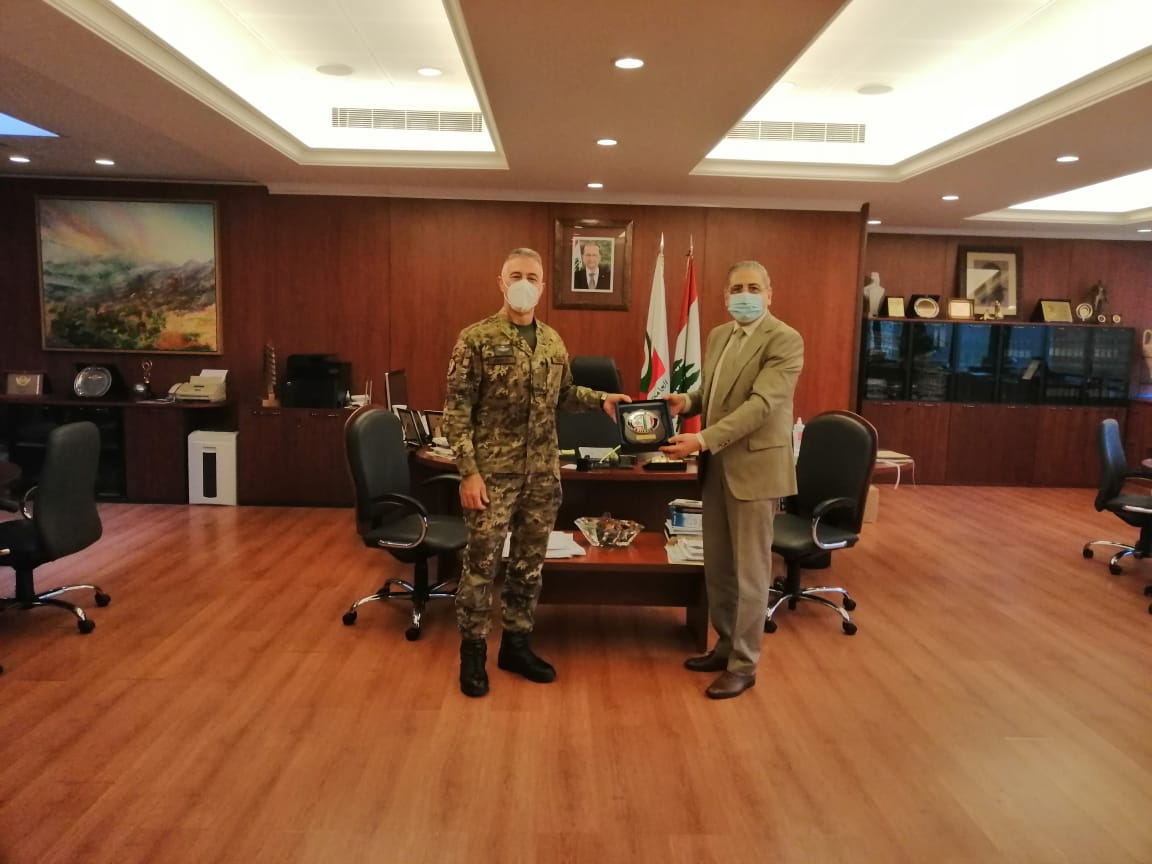 The President of the Lebanese University, Professor Fouad Ayoub, received in his office at the Central Administration on 3 October 2020, Brigadier General Giovanni Di Blasi, Head of the Italian field hospital mission in the Rafik Hariri University Compound - Hadath and the Beirut port, and his deputy, Colonel Paolo RUSSO, in the presence of Dr. Adnan Jouni, President of the technical committee at the Rafik Hariri University Compound.
General Di BLASI gave President Ayoub a detailed explanation of the medical services provided by the hospital and the team working in the Beirut Port and the surroundings to deal with the consequences of the explosion, and thanked the Lebanese University for hosting the hospital in one of its largest compounds.
President Ayoub stressed the importance of the role of the Italian battalion within the tasks of the UNIFIL, and highly valued the Italian humanitarian contribution following the Beirut Port explosion through the field hospital established at the Rafik Hariri University Compound and the field work in the Port.
President Ayoub thanked the Italian government and the Italian people for this moral and humanitarian support, referring to the academic cooperation that links the Lebanese University with a number of Italian universities.
At the end of the meeting, General DI BLASI gave President Ayoub the "Task Force Cedri" armor that the Italian Embassy in Beirut had created following the port explosion.