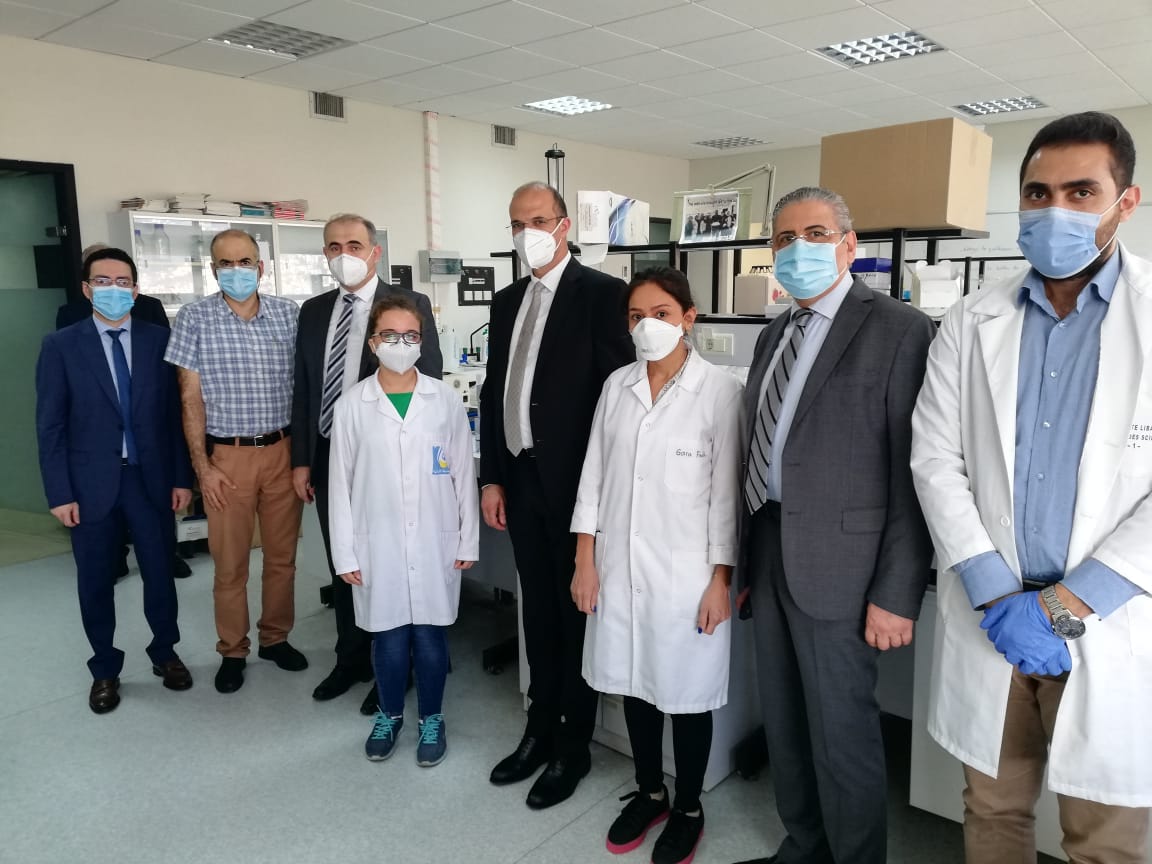 The Minister of Public Health, Dr. Hamad Hassan, visited the laboratories of the Faculty of Science at the Lebanese University on 6 August 2020 at the Rafik Hariri University Compound, Hadath, accompanied by the President of the University, Professor Fouad Ayoub, the Dean of the Faculty of Science, Professor Bassam Badran, Director of Branch 1, Dr. Yasser Mhanna, and the Head of the University Medical Center, Dr. Elie Hadchiti.
Minister Hassan praised the efforts made in conducting PCR exam analysis, considering that the cooperation is a distinguished partnership between the Lebanese University and the Ministry for the benefit of all Lebanese citizens.
The laboratory team includes Dr. Najwa Skafi, Dr. Sarah Fneish, Dr. Alia Khalil, Dr. Aline Hamadeh, trainers Hussein Basal, Rawan Makki and Fatima Al Nemr.