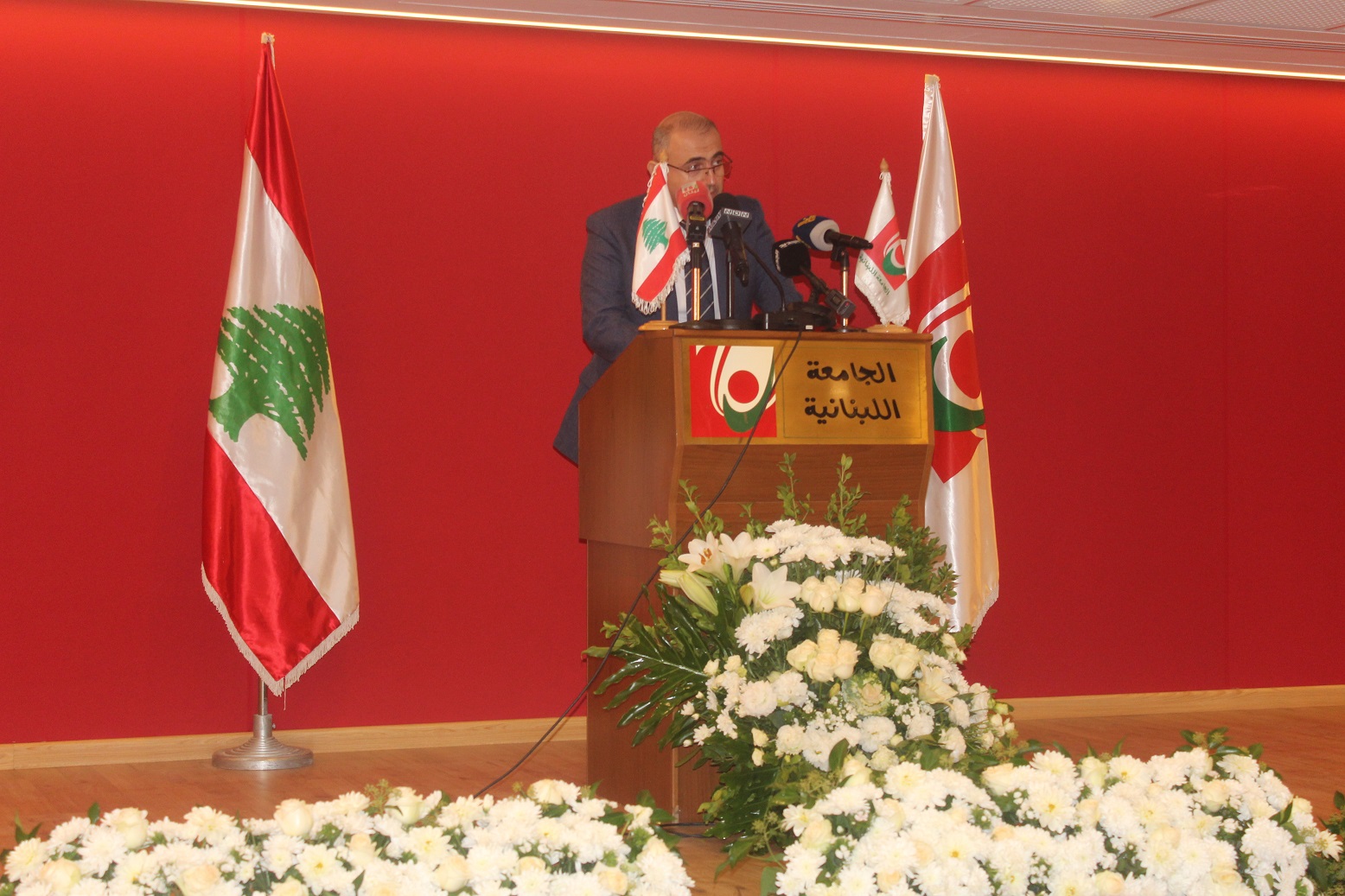 President Bassam Badran delivered a speech on 27 October 2021 during the handover ceremony that took place at the Presidency of the Lebanese University.
President Badran began by thanking President Ayoub for his effort and time, and the initiatives taken for the advancement and development of the University.
President Badran addressed the audience saying that the path is arduous and the challenges are great, but the capabilities to confront are greater. He confirmed the decision to stand firm with the bitter reality and repel the collapses and their repercussions on the institutions which the Lebanese University is one of them.
He said that it has become almost impossible for the professor, employee and worker to perform their duties after their salaries have become worthless. The minimum requirements for running the university, with its buildings, laboratories, equipment, etc., are no longer available and that we are in an unenviable position, but we will not stand still because we are aware of our power which we will not hesitate to use.
President Badran confirmed that the first task should be to unify the presidency, deans and associations, behind their just demands, including, but not limited to, appointing deans and completing the university council, raising decrees that secure job stability for the university people from contracted professors to full-timers and tenured, to return their salaries to the extent possible that allows them to have a decent life, and secure an operational budget to meet the requirements necessary for the institution's work. He indicated that these demands, if achieved, will secure the proper functioning of the university.
He addressed the professors saying that he is standing by their demands and their rights and that we should collaborate and think of the future of the students.
Finally, Professor Badran addressed the students saying: "You are the future of our country, you are the promising generation. We have pledged that your interest will be our top priority."